Editing your information | Winter18 update
February 9, 2018
Updated October 15, 2019
Formerly, the account settings page used to host all details for your account such as language, name, contact information, timezone and units. With the Winter18 update, these settings have been broken out into different pages. It is important to remember with the Winter18 update what was your own account is now your own organization, where you are a team member within that organization.
Organization settings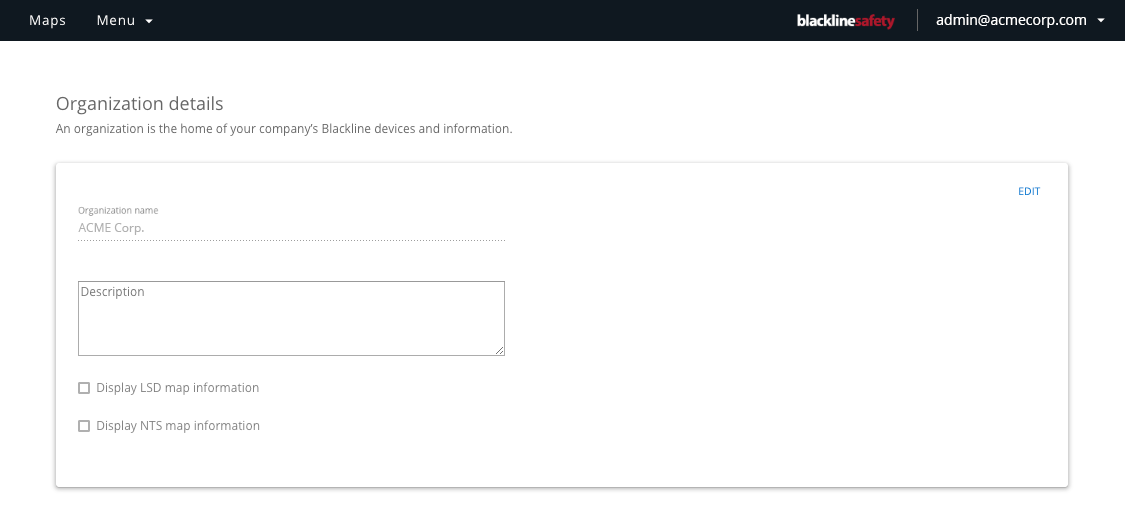 The organization details page (accessible from the top right menu) is where you can change your organization's information.
The first information card allows you to change your organization's:
name
description
map information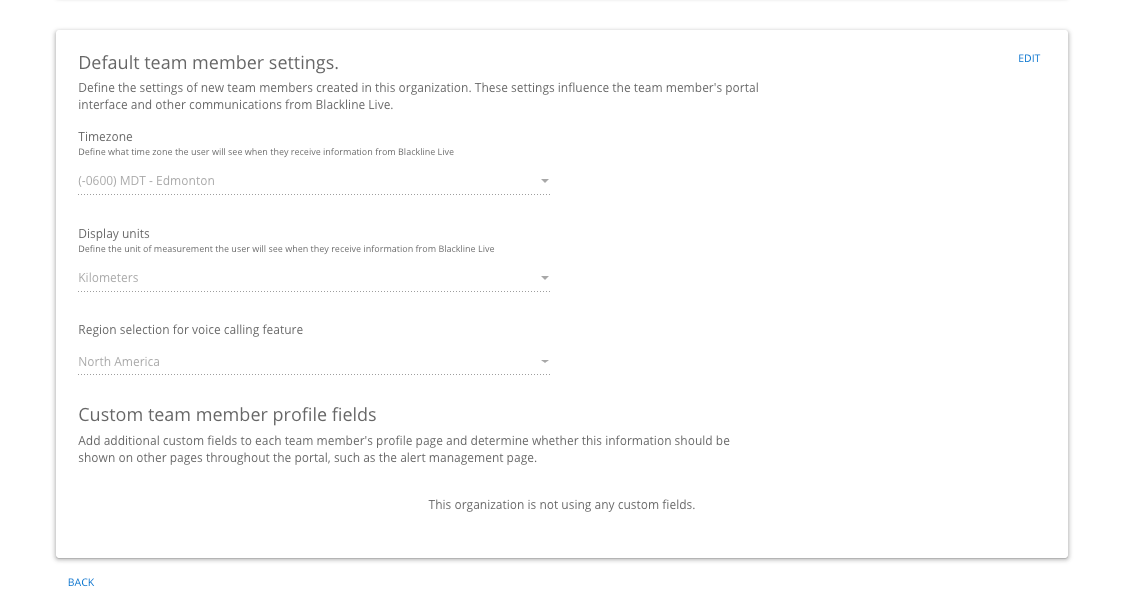 The organization details page also allows you to change settings that apply to all accounts users within your organization that have log-in access to:
timezone
units of measurement
region for voice calling
Team member settings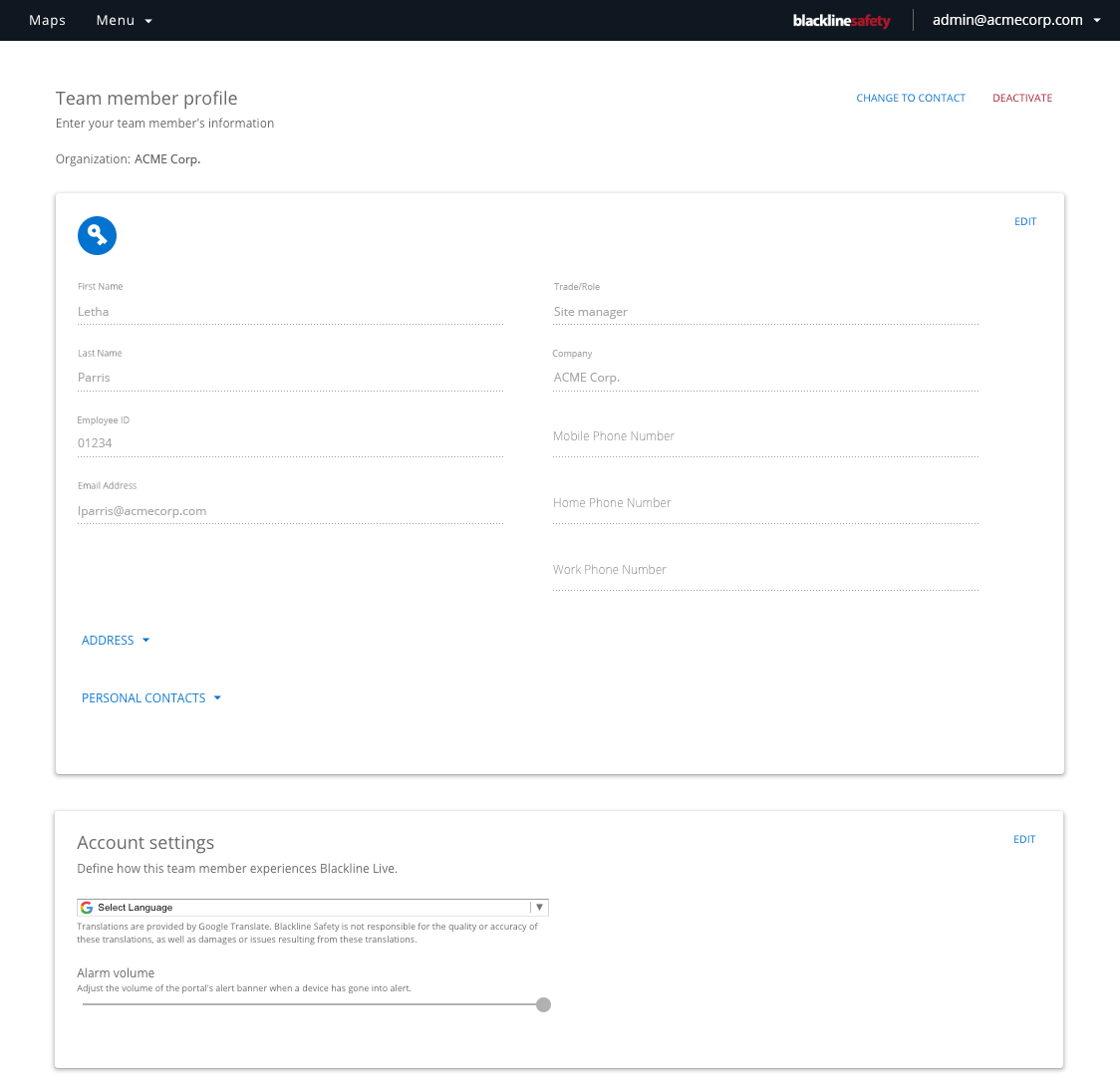 Your personal team member profile (top left dropdown, also available from the team members list) is where you can change your personal:
name
phone number
email
job title
physical address
personal contacts
Additionally, if you are an account user with log-in access to Blackline Live, you can also change your:
language (translations provided by Google Translate)
portal alarm volume
We're here to help
Blackline's Customer Care team is always available to answer questions or assist during the transition to the new Blackline Live. For a full list of new terms, refer to our Winter18 Update Terms document | Download