Groups | Winter18 update
February 9, 2018
Updated July 8, 2020
With the Winter18 update comes the addition of groups. Groups allow you to bundle your devices and share them with select account users. You can make as many or as few groups as your organization needs — the new search, sort and pagination tools will help you manage large amounts of groups. It is important to remember that only devices are assigned to groups. While team members can be given access to see particular groups, they are not considered to be assigned to the group.
Control team member permissions with groups
Groups allow account users and relationship providers to be shared particular devices. For example, if you wanted a single account user to only be able to edit devices A, B, and C, but still view devices D, E and F, you would make two separate groups for those devices — you could then assign that user a device admin role for Group 1 (devices A, B, C) and a view only role for Group 2 (devices D, E, F). Devices can be assigned to as many groups as you deem necessary.

What are group managers?
Group managers are account users who have been given access to a group. Depending on the role they are assigned, account users could potentially see, manage or edit devices within that group.
What are the different roles group managers can have?
Below is a breakdown of the roles and permissions that group managers can be assigned when they are given access to a group: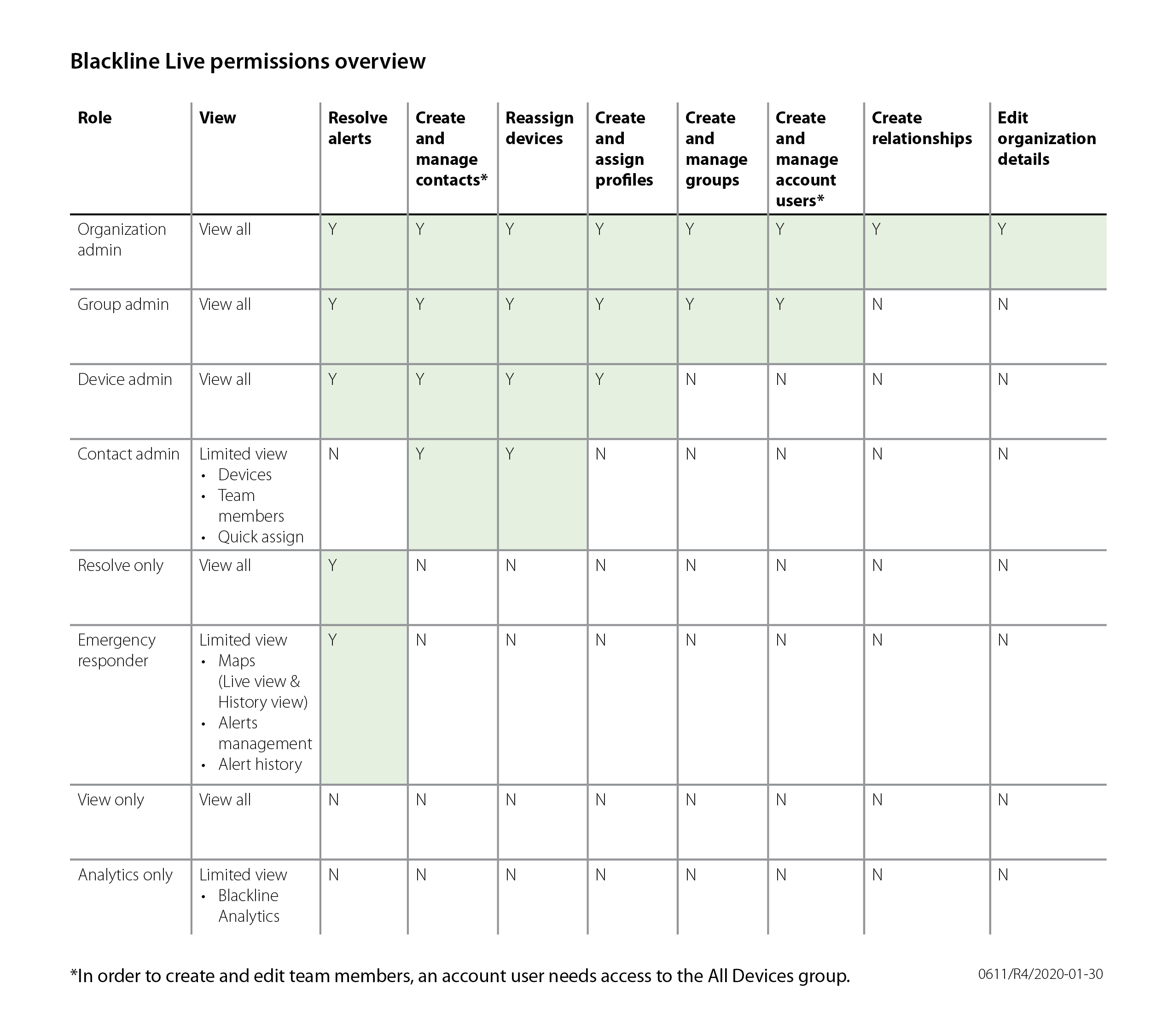 All devices group
The All devices group is a default group that exists in every organization. Every device that is activated or moved into your organization automatically become a part of this group. Devices cannot be deleted from this group unless they are removed from your organization altogether. If an account user or provider has access to your All devices group, it is important to remember that they also have access to all other resources in your organization – team members, device configurations, alert profiles, floor plans and beacons.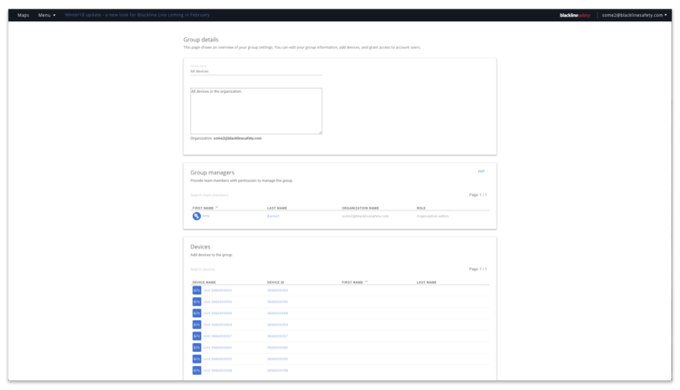 We're here to help
Blackline's Customer Care team is always available to answer questions or assist during the transition to the new Blackline Live. For a full list of new terms, refer to our Winter18 Update Terms document | Download