Fix deployed May 31, 2019
You may have noticed our newest configuration status feature on the G7 configuration profile pages. This configuration status will communicate whether or not the current configuration profile has been successfully sent to each of the devices in the list.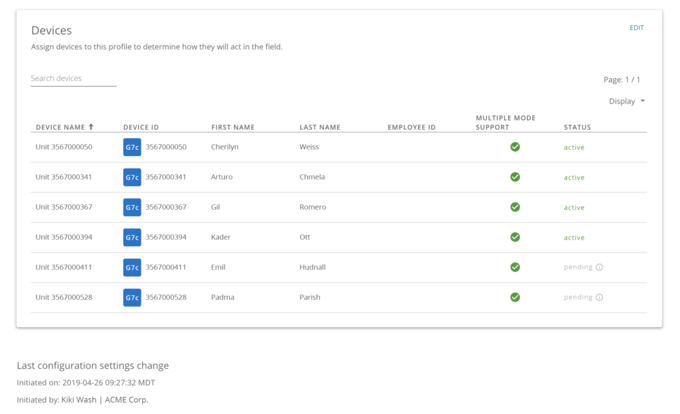 Our team has noticed since the release of this feature that sometimes when configurations take a long time to reach the device and time out, the status still shows as "pending" rather than "failed." Our team is currently working on a fix to more accurately communicate to you when a configuration has failed to send and should be manually resent from the portal. We expect this fix to be released next week.
If you ever notice that the configuration on the device doesn't seem to match what is on the portal, check the configuration status of the device. If the status is "unknown" or "failed", the configuration must be resent to the device. To resend a configuration, remove the device from the profile, add the device back to the profile, and then power cycle the device. If the status is "pending", simply power cycle the device. You can always click the 'i' icon next to the status for more information.
NOTE: It may take at least five minutes for the status to become "active", especially if the device is communicating through satellite networks.