Dear valued customer,
With the introduction of our line of G7 safety wearables, the Blackline Safety Loner 900 and Bridge product has reached its end-of-life and has been discontinued. Our new G7 product line supports customers with the same lone worker monitoring features, plus the addition of a graphical display and other innovative options including gas detection and push-to-talk.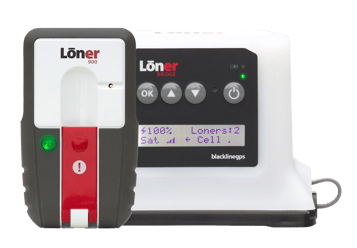 For details on how Blackline Safety will continue to support our valued customers please review the information below:
Service / Functionality
Your device will continue to function as normal and will continue to be supported by the Blackline Safety Network so long as there is an active service plan and the hardware itself is in good working order.
Warranty
If your Loner 900 and Bridge was purchased within the last year, they were sold with a 1-Year limited warranty. Blackline will honor this warranty. In the event replacement parts are unavailable, a G7x and G7 Bridge will be offered under the warranty replacement.
Replacement options
Blackline Safety released the G7x and G7 Bridge in 2017. This device expanded on our learnings and customer feedback from the Loner 900 and Bridge and has been designed to be more user friendly with an LCD display and texting options. Upgrade to a new G7x and G7 Bridge with a two-year warranty by contacting your distributor or contacting Sales@blacklinesafety.com.
Blackline Safety is committed to the safety and performance of your team. Please contact our Customer Care team with any concerns related to your Loner 900 and Bridge devices.