New Interactive Report: How to Use Blackline Analytics
We are pleased to introduce a new tutorial report to give you hands-on tips and tricks for interacting with Blackline Analytics reports. The report will roll out between August 16 and August 25.
You can access this tutorial in two ways:
As an interactive report in Blackline Analytics.
NOTE: The report has been created using sample data and does not contain any actual data from your organization.
Where to find the Tutorial report
We have added this new report to the bottom of the list of Essential reports available in Blackline Analytics.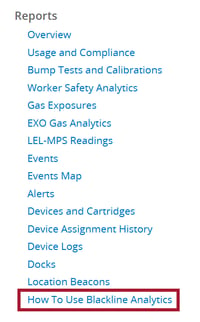 List of reports in Blackline Analytics
The PDF version is available on the Blackline Support Center website.
Key
Sections
Report Structure
This section details the common sections and functionality found on all Essential reports.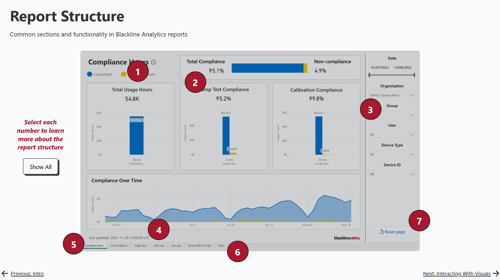 Interacting with Visuals
This section shows the many ways you can interact with reports, and what each icon means.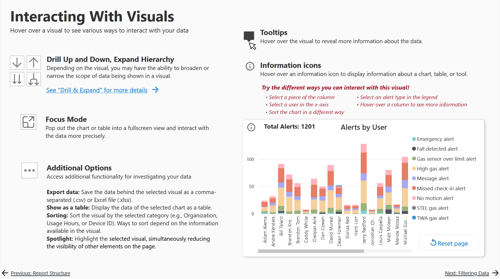 Filtering Data
This section allows you to explore cross-highlighting, drilling up/down, and expanding hierarchies.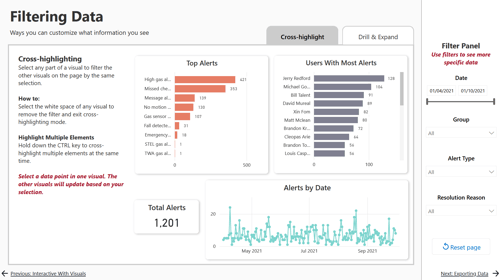 Exporting Data
This section shows you the ways you can export data from a report.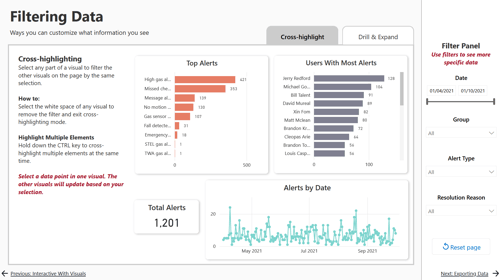 Technical Support
North America (24 hours)
Toll Free: 1-877-869-7212 | support@blacklinesafety.com
United Kingdom (8am-5pm GMT)
+44 1787 222684 | eusupport@blacklinesafety.com
International (24 hours)
+1-403-451-0327 | support@blacklinesafety.com