G7's global firmware version 3.441R1 is here! It was made available July 13, 2020.
This firmware update includes a variety of new features:
General communication improvements
General bug fixes


Scroll down this page to read more about each feature, or select a specific feature from the list to jump there automatically.
Support to facilitate data
These updates better support the flow and storage of data in our system from our devices. This improved infrastructure will enhance the capabilities of our analytics platform, including contact tracing reports and custom Blackline Vision solutions.
Latching LEL option
With this version of firmware, users will have the ability to enable LEL latching on their device. When this feature is enabled and the device detects a high LEL reading, it will go into a visible and audible red alarm and will stay in alarm even when gas levels go back to normal.
In order to end the alarm, the user can hold the up and down arrows to mute the device.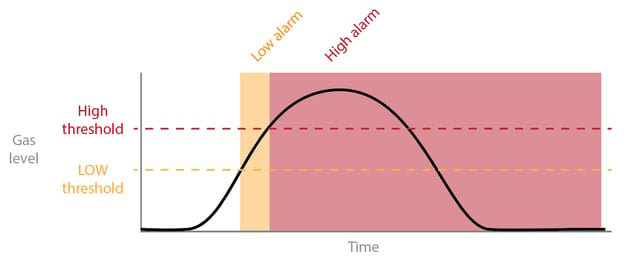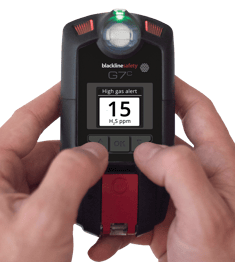 This device is enabled through G7's menu, in the Gas info > Gas options menus. Once this feature is turned on, it will remain on until manually turned off, persisting even through power cycles and firmware updates.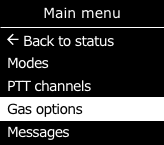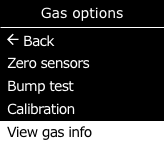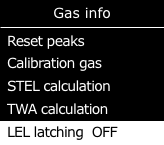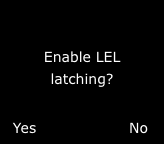 For more information about LEL latching and G7's latching feature, see this support article.
Check-in required when configuration profile is updated
In order to ensure check-in timers on the device and server are always in sync, Blackline Safety will now require device users to check in when the configuration profile their device is assigned to is updated.
Text at the bottom of the "Modes" card in the G7 configuration profile will warn portal users that updating the profile will prompt a check-in on any online devices listed in the profile. Although this text is always visible, the check-in prompt will only be sent to devices if the check-in feature is enabled.

---
Have questions about the 3.441R1 firmware update, G7 products or otherwise? Contact our Customer Care team.