The newest version of Loner Mobile is now available in your smartphone's corresponding app store. This version features:
Smartwatch compatibility
General bug fixes
Smartwatch compatibility
Loner Mobile is now compatible with smartwatches! Loner Mobile's smartwatch version supports both Apple Watches and Android Wear models.
To get Loner Mobile on your smartwatch, download version 1.9.4.6 from your app store. If you're watch doesn't automatically download Loner Mobile you may need to follow additional steps. For Apple Watches, you may need to download Loner Mobile from your watch app on your iPhone. For Android Wear, you may need to download Loner Mobile from the Google Play app on your watch, under the section "apps on your phone".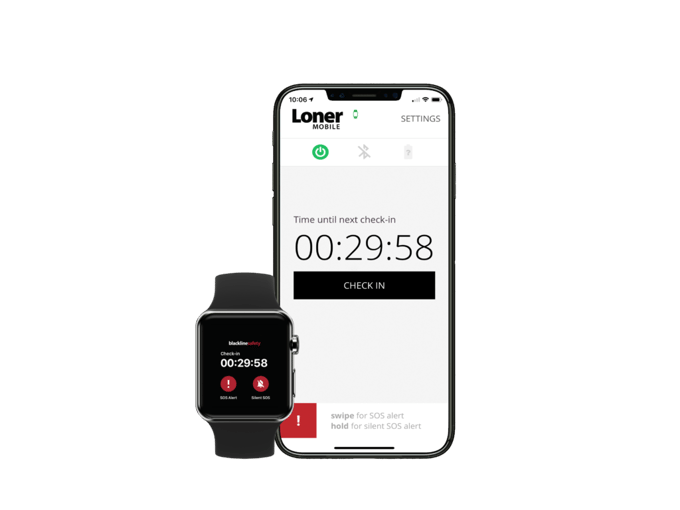 From Loner Mobile's smartwatch version, you can:
perform an early check in
call for help via SOS or silent SOS
acknowledge pending alarms
Loner Mobile's smart watch version is linked directly with your smartphone, and is not a standalone product. Your phone will need to remain in range of your watch for Loner Mobile to continue function and for your safety to be monitored.
Notifications
Currently, Loner Mobile does not support push notifications. This means that if your Loner Mobile watch app is not running in the foreground, it won't notify you that it's time to check in with vibration or sound. In order to avoid false alerts, either keep Loner Mobile running in the foreground or keep your phone's volume at a level you can hear pending alarms.
Push notifications are on Loner Mobile's roadmap and this feature will be fixed in the future.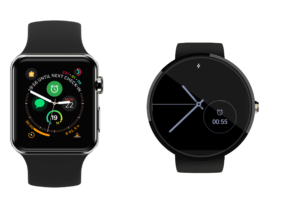 Complications
Through the use of "complications" (the different widgets available on your watch's home screen), Loner Mobile is now more accessible with a quick glance of your main watch face.
These complications are a live view of the state of your app, and allow you to quickly open Loner Mobile with a tap to send an alert or check in.
For information on how to customize your watch face to include Loner Mobile, these instructions are available for Apple or Android.
---
Questions about Loner Mobile, version 1.9.4.6 or otherwise? Don't hesitate to contact our Customer Care team.
The newest version of Loner Mobile will soon be available in your smartphone's corresponding app store. This version features:
Smartwatch compatibility
General bug fixes